Greeting
"Nakamura" has been passed down from father to son for many generations. With the ephemeral thought that I am only briefly continuing a tradition which has lasted for almost two centuries, I go to work everyday with the consideration that it is my responsibility to pass tradition on to the next generation.
When I conveyed my determination to be the successor to my father, I went to study at a Zen Temple and as a trainee monk, awoke at 3 a.m. every morning. I had disciplined myself, reading Buddhist scriptures and coming into contact with cryptic Zen dialogue. It was then that I also felt the heart of Japanese people that was expressed in many artworks and hanging scrolls. I was able to develop self-confidence because of this experience and I can proudly say that I have come into contact with Japanese culture more than most. Zen is present in Japanese Cuisine and it forms the cornerstone of Japanese culture.
Kyoto is in the process of transforming as it has come to accept many new things. New recipes will emerge, with the pursuit of more delicious food and new methods to make things delicious appearing. It is my passion, and I have dedicated my life to passing tradition and new discoveries on to the next generation and those from abroad.

Motokazu Nakamura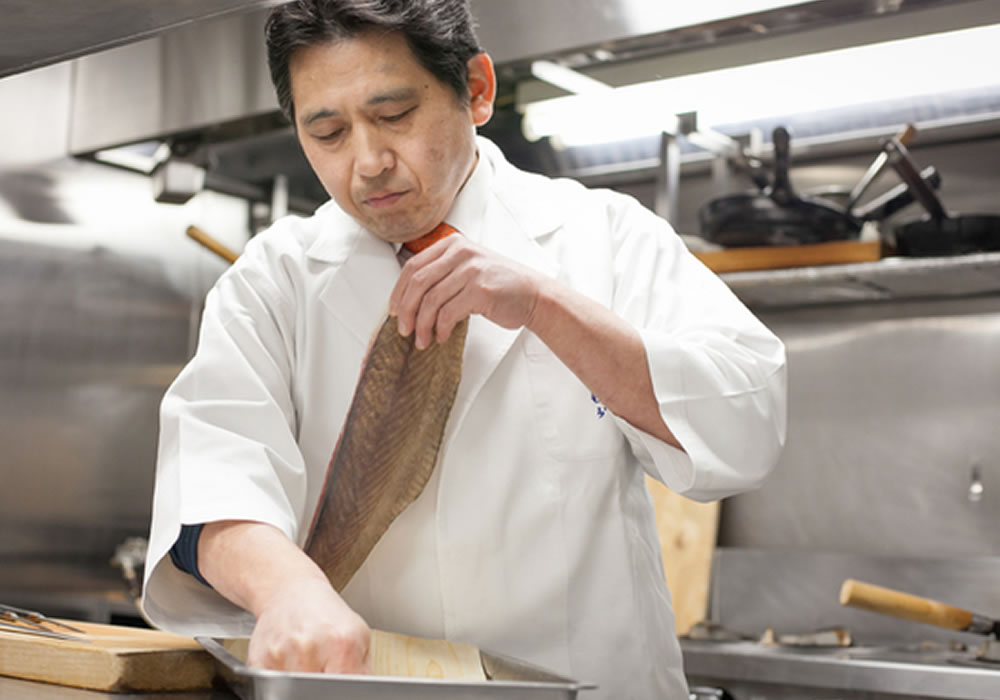 Established 180 years ago. Inherited Kyoto cuisine.
The cuisine of "Nakamura" contains luxurious ingredients. The finest ingredients, delicacies and locally-sourced Kyoto vegetables are provided. These locally-sourced vegetables in Kyoto have been used in Kyoto since ancient times. It also uses the best cooking techniques and has the best timing and dedication. However, there are many dishes that are based on the roots of home cooking. There is no performance that will surprise you, but if you dare for performance the ingredients have it, the warmth of the food as well as how the fine ingredients were collected.
The essence of Kyoto cuisine is visual enjoyment and a feeling of deep emotion when eating. While the food is simple, you can experience the seasons and the Japanese atmosphere of the olden days. This simple yet pristine food represents Kyoto.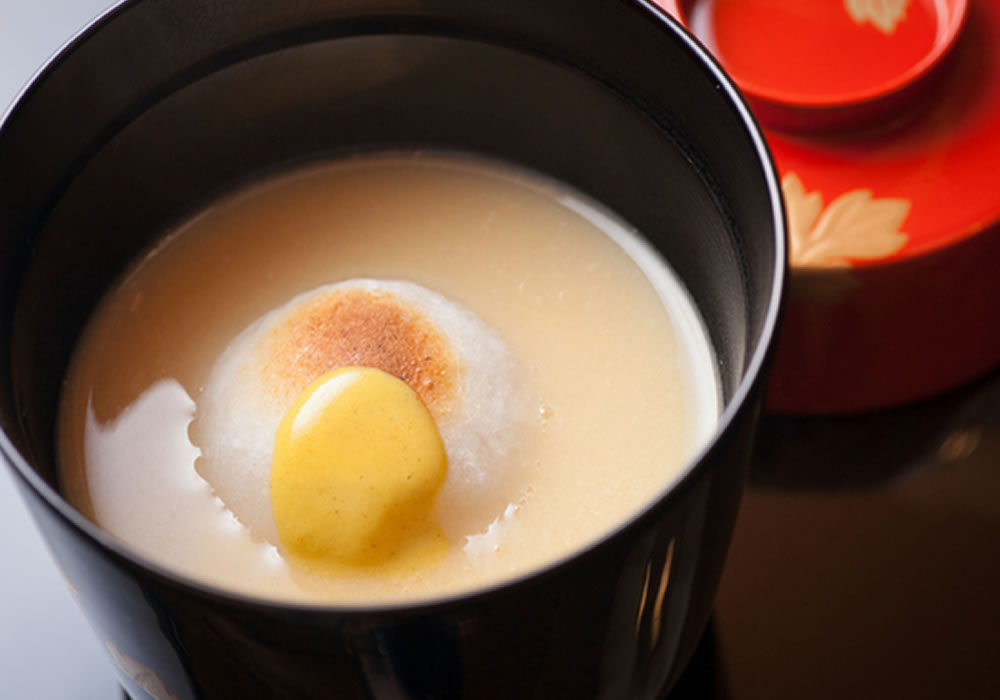 Nakamura's atmosphere
The first floor has an 8-jyo tatami room (3.6m x 3.6m), an antechamber tatami room and a tearoom-styled tatami room.
The second floor has a 10-jyo tatami room (4.6m×3.52m), an 8-jyo tatami room and a 30-jyo hall (6.97m×6.97m). This is Nakamura's panoramic view. The fact that there are few rooms means that you can make eye contact with the host.
You can feel "Zen" and Japan's humble simplicity in the building, the rooms, the courtyard, the hanging scrolls as well as other installations. Enjoy the relaxation and tension of the faintly scented incense aroma that is characteristic of Kyoto's atmosphere. (Please refrain from wearing strong perfume when visiting). From when the food is served to when it reaches your mouth, we hope that every second enrichens your experience of Japanese culture.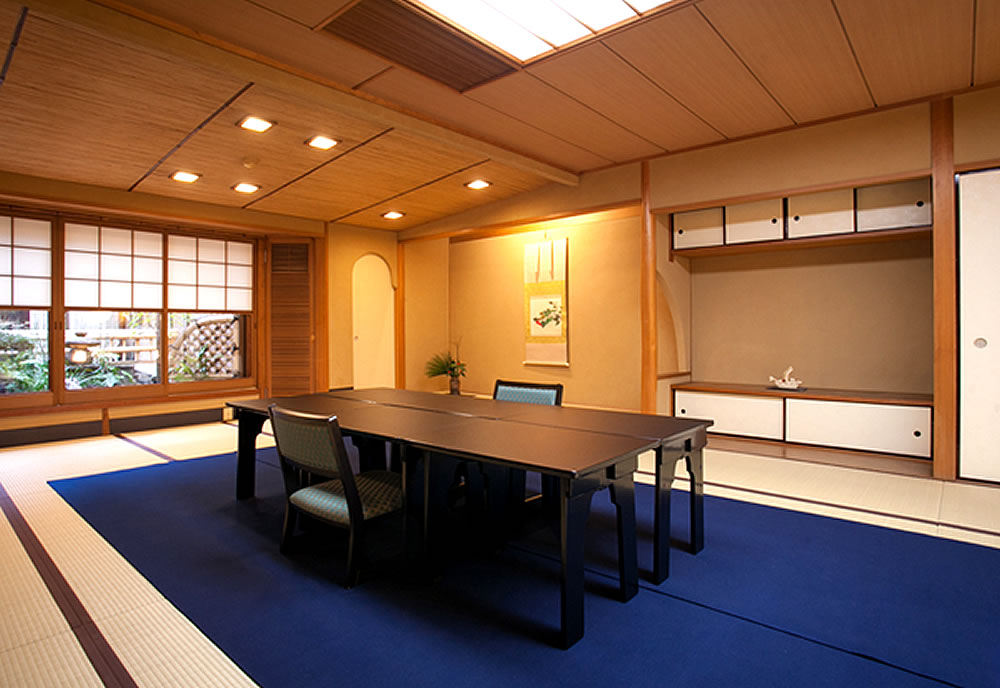 Isshi Soden Nakamura was promoted in a Japanese tea commercial.